Time for Tamil Nadu Politics to Change
To all those who had goosebumps while watching Muthalvan, Anniyan, Indian and Ko
To all those who think "What the fuck is going on in TN?" often
To all those who feel the government is no longer a public serving agent but working for personal gains
To all those who are frustrated and pained to see the bias and corruption in the society
To all those who feel the government is ours and not some party's office space
To all those who are scared to the government
To all those who are irritated when someone doesn't obey a simple traffic rule
To all those who are angered when someone litters a public space
To all those who think CHANGE in TN politics is absolutely needed
READ ON
What we saw in Chennai for the past couple of weeks is something I did not for once in my random-est dreams imagine could have happened. Chennai got flooded like it never has in about a 100 years. Most of the city drowned and about 300 people died as of now. When the city drowned, the city came to a standstill - basic amenities drowned with the floods and the city did not have a mechanism in place to make sure people received supplies sufficient enough to survive the floods.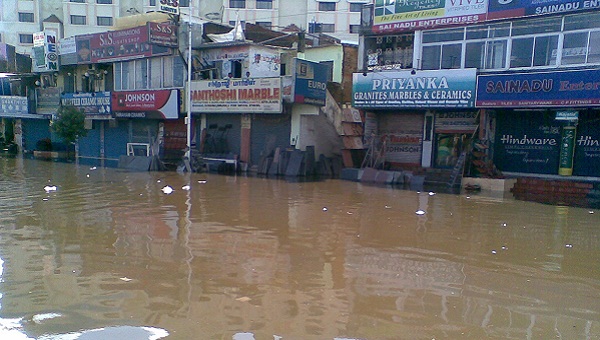 Facebook, Twitter and WhatsApp came to the rescue. People started crowd-sourcing information and funds directed towards rescuing and providing for the affected people. The responses were overwhelming and people even began opening doors of their houses to those who had their houses drowned - yes, you heard it right - to complete strangers. It is amazing to see how our society which does not normally come out and act as a community for any major issue got together when thy really need to but was not expected to. It was amazing to see what the power of communication and how the youth used these tools that was at their disposal for the greater good. It was amazing how people did not care about religion, caste or any such dividends while helping each other out. I was surprised and completely taken aback with pride and happiness to see what the people can do without government actually doing anything at all.
When all this happened, the one huge thing that was running in my head was where was this community and people coming together for various other problems we face on a day-to-day and routine bases? Where was all this unity when we needed them most for a clean government and politics? Will we stand united only in the face of a disaster? Even so, the way Tamil Nadu government is running is absolutely and without doubt 'a disaster'. Is this not a time when we have to be together as one force? Yes, I did see some posts with similar thoughts circulating in Facebook and Twitter but I am pretty sure it is all going to subdue in a short time (I think it already has).
Questions after questions are pounding my head. People were angry, completely frustrated with the way government functioned. Right from the sticker incident to the lethargic manner in which the Jayalalitha government undertook the relief and rescue efforts and going back in time, even the manner in which they handled the weather forecast warning were absolutely outrageous. We need a change desperately. The two political parties in Tamil Nadu - DMK and ADMK have ruled the state for quite a long time with one looting and the other corrupting the state. Is there a change in sight at all? Is there another option? Do we have a valid stage to fall back to?
There is a strong power of youth that has showed that government was not necessary to bring a change. The youth that would go to any extent to do what it takes, to reach something unattainable. We have first hand seen what we can do when we stand together. That is all I wanted to say. I have no more words to explain how I feel.
"Maatram Thediye... Thinam Oru Netrai Thorkirom
Vetru Pathayil... Boomi Sutra Paarkirom"