Birth Anniversary of the Legend - KAMAL HAASAN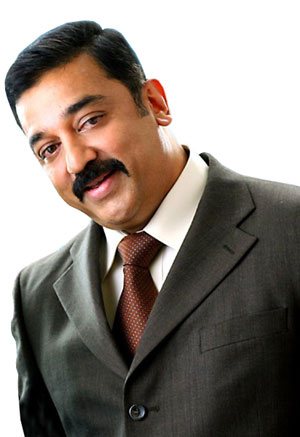 I am talking about no one but the great Kamal Haasan, The Legend of Indian Cinema.
It was on this day, on 1954, Kamal Haasan was born in a lesser known village named "Paramakudi, Tamil Nadu."
He entered the cinema at this age of 4 and now at the age of 57, he still strives to bring out his master piece.
Kamal Haasan's 50 years completion in Tamil Cinema was recently celebrated and the praises made by artists across the South Indian Cinema was totally mind blowing.
Can a man be so dedicated and committed to his field?
No wonder Kamal sir is my role model not only for his attitude towards his career but also because of his philosophy.
He always wants his fans to think and so are his movies. His knowledge on wide range of subjects made him to be named as a Living Encyclopedia by his co-artistes. He is a method actor and has several other faces in Indian Cinema. He has acted in over 7 languages and has won laurels ranging from 4 National Film Awards and numerous Film Fare Awards. He is also the sole personality who has starred in largest number of films that have been submitted by India to the Academy Award for Best Foreign Language Film category. Apart from acting, he has also showed his talents as play back singer, screen play writer, director, lyricist and choreographer.
Kamal Haasan is actively involved in several social service activities through his fan clubs under the banner

Kamal Narpani Iyakkam

. (Kamal Welfare Association).

His fan clubs are involved in organising blood and eye donation drives and donating education materials to school students.

He received the first Abraham Kovoor National Award for his Humanist Activities and Secular Life in 2004.

He has turned his fan associations into social service organisations. He was also the project ambassador of Hridayaragam 2010, a fundraiser to set up an orphanage for

HIV/AIDS

-affected children.
His personal life was not as rich and happy like his cinema life. He ended up in 2 marriages that ended up in divorces. Now he lives together with Gauthami (another actress from Tamil Cinema). He seems to be happy spending his life with her.
I and many more fans of him wish him a joyous and more prosperous life ahead filled with love, happiness and success. Love Long Kamal Sir.
His 10 different roles in hos magnum opus Dasavatharam